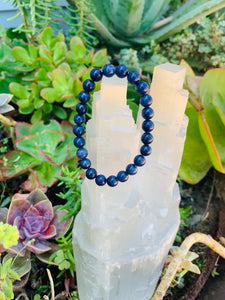 Blue Aventurine brings peace to troubled souls by helping them speak their fears. It is calming to the mind.  It helps with focus and performance. A grounding crystal, it helps when feeling overwhelmed. 
For more general use in life, blue aventurine is said to help people to gain the respect of others which is great for those in a leadership position i.e. manager or supervisory role. If you tend to travel a lot, this crystal can help to protect against any disruptions during your journey. It can also protect your luggage and personal items and help bring safety on trips away.
Blue Aventurine is connected to the Throat Chakra and is most powerful for Libra ♎️  and Sagittarius ♐️ Signs.